Here at AiM Sports Academy we love Halloween and will be hosting four classes for all ages.
Each class is filled with tricks and treats
The session will be broken down with coaches maintaining government guidelines.
We will be delivering fun sessions with prizes to be won throughout the night by completing our halloween challenge set out by the AiM Ghosts and ghouls.
There will also be more traditional halloween with games, glitter tattoos, treats and squash.

All Ages welcome please check times below:

£6 per person per sessions with loads of spooky activities and games.

Times and Ages
How is the procedure performed?
---
A detailed discussion with the patient to explore individual concerns, treatment goals, and suitability of treatment is done first.
Numbing cream will be applied over the face for 30 minutes.
Areas of sagging skin and fat are identified and marked out as part of the thread-lift planning.
The vectors (direction) and intended placement location of the threads are marked out on the skin with a marker. (The number of threads to be inserted varies among individuals and personalized assessment is required).
Cleansing of the skin with antibacterial and antiseptic wash.
Local anesthetic injections are made to the entry points. Nerve blocks may be performed to further enhance the numbing effect.
The threads will then be inserted under the skin via needle entry points. The procedure is performed under sterile and clean technique. This will take between 30-60 mins depending on the complexity and number of threads inserted.
The threads will then be tightened and any excess threads cut off. Any final adjustments will also be made at this point in time.
Post procedure care and precautions will be explained and follow up appointments will be scheduled for review and follow up.
Patients are advised not to undergo any facials for a month and to avoid aggressive manipulation or massage of the face. It is also advised not to undergo any heat treatments such as radiofrequency or ultrasound devices for at least 3 months as this may damage the threads and result in thread breakage.
---
What to expect?
---
TIMELINE :
Immediate:
Your skin and soft tissue is immediately lifted as the threads repositions soft tissue into its new position. There will be some swelling immediately after the procedure and for the next few days, while you will also experience some tightness of the face.
1 week later:
Most of the swelling will have subsided and all the entry points used for the insertion of the threads would have healed. You will begin to look and feel more natural.
3 months:
Skin rejuvenation from collagen stimulation and production peaks. You will notice improved skin texture, smoother and firmer skin.
6 months:
The PDO threads would start to dissolve now, but the results will persists for several more months as a result of the collagen production.
Recommendation:
Touch ups 6 months after the initial treatment, to allow for a long lasting result of up to 2 years.
---
What are the risks / downtime associated with PDO, PLLA Threadlifts?
---
As with all medical procedures, there are possible risks and complications that you need to be aware of. The most common adverse effects encountered are temporary and include swelling, bruising and pain. These usually resolve within one week and constitute much of the downtime of the procedure. Some patients may experience mild skin irregularities and dimpling which will resolve with time. Less frequently, patients may have prolonged aching or soreness that will take several weeks to resolve completely. Other less common complications include thread breakage, extrusion, infection or damage to underlying nerves and vessels. Meticulous care ensuring that the threads are placed in the correct tissue depth and planes, as well as sterility during the thread lift procedure will minimize these risks. In the unlikely event of thread extrusion or infection, the offending thread will need to be removed under local anesthesia and antibiotics will be needed.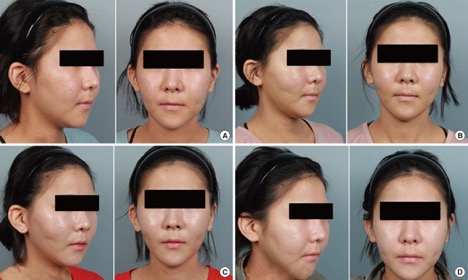 ---
---